The Best of SMX Israel 2014
As in recent years, we attended SMX Israel, the leading search marketing expo. Although the conference was opened with a keynote about the latest changes in the search marketing field, throughout the day we kept hearing that "content is king", followed by some topic-related hesitation.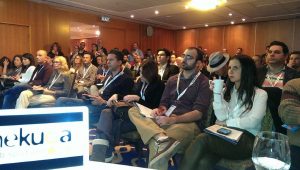 Content is now consumed in different ways (from smartphones and tablets to Google Glass), and the definition of the term content has expanded: no more keyword-specific articles, but also visual content (images, video, infographics), but whether you want to promote a brand on social networks or to adjust your marketing strategy to the 100% not provided keywords on Google Analytics report, according to SMX Israel 2014, if you want to success in internet marketing, you should invest (time, money, thought) in your content strategy. Here are some more specific issues discussed in SMX Israel 2014:
Search Engine Advertising
 Do's:
Adjust your campaigns and keywords to the various devices (computers, tablets and smartphones)
Use Google Adwords advanced advertising tools including Google+, images, reviews and Enhanced Campaigns.
Adjust your budget allocation and measurement tools to the multi-channel marketing environment (organic search, display advertising, social media, affiliates, etc). More details on Search & Display Advertising
Adjust the bidding strategy (manual or automatic) to the campaign, product and audience. More details on PPC Tips & Techniques.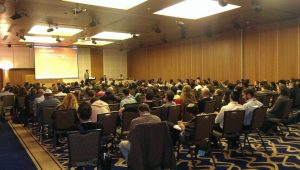 Social Media Marketing
Do's:
Thank users for sharing, commenting, retweeting and other engagement means.
Use images and visual content.
Dont's:
Don't neglect Twitter and Google+
Don't create automatic content for social networks
Don't give up on organic marketing on Facebook – users prefer to consume non-advertising content. See more tips for marketing on Facebook, Twitter & Google Plus.
Content Marketing
Do's:
Create funny, useful, relevant and quality content
Distribute the content on Facebook, organic and paid
Fix low quality content pages, including automated and keyword-dense content
Assimilate tools for easy content sharing and spreading. Read more Content Strategy and Content Sharing tools and tips.
Dont's:
Don't create bad content, based on keywords.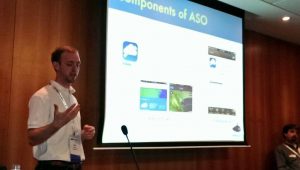 Link Building and Removing
Do's:
Earn links and build relationships (especially with journalists, BuzzFeed employees and influencers).
Buy impressions (for example, on the "recommended posts" spot).
Remove harmful incoming links as much as possible
If needed, contact Google with a documented, polite, reliable and honest reconsideration request. (More tips and ways to Recover from Google Penalties).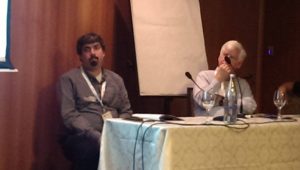 Dont's:
Mobile SEO
Do's:
Use basic SEO factors for application optimization including on-site SEO (keywords in titles and descriptions) and off-site SEO (video optimization, social media, reviews). More tips on App Store Optimization.
Adjust mobile websites to different devices (smartphones, tablets and feature phones).
Dont's:
Don't add extra slides and ads that slower downloading
Don't abandon desktop users. See more Mobile SEO Techniques.
More SMX Israel 2014 Sessions:
A summary of the ORM panel, focusing on branding and reputation management in search results and social media.
Traditionally, the only SMX Israel session in Hebrew, where local SEO experts share their experience in Hebrew SEO.
A session about the new king of content – video, including paid and organic marketing techniques and conversion optimization of videos.
Advanced SEO tips, tried and tests by SEO experts, including the ranking secrets of big sites with millions of pages.
Tips and ideas for search marketers following the recent changes in Google search results (Knowledge Graph, Hummingbird algorithm).
Alternatives to Google Analytics' organic keyword report or an opportunity to change the keyword-focused approach of SEO?
A futuristic session about Google and Apple predictive search tools and how search marketers can adjust their strategy by now.
Discussing Google new web analytics tool and how it can improve conversion measuring on-site, off-site and even off-line.