Web Analytics Guide – Which Metrics to measure & How
The Internet revolution, which started sometime at the early 2000s, took over every aspect of our daily life. Almost every business has a website, which is used to generate new customers and maintain relationship with current customers. The website is the business' most important digital asset, and you can design it to offer a good and effective user experience.
One of the main benefits of owning a website is the ability to measure almost every action performed by the website's visitors. This measurement is essential to every website, as it will be used by the business owner or its marketing agency to plan a digital strategy.
Tracking and measuring the users' behaviour can help you understand the customers' journey in the website; how the visitors interact with different parts of the website, the visitors' demographic characteristics and their conversions and the campaigns performances.
This data will be accumulated by web analytics and will be used by different teams for different purposes:
Marketing: to improve campaigns' performances, serve relevant content, and improve the leads' quality.
Sales: to understand the visitor's journey, learn about the leads' quality and their interactions with the website.
Product development: to improve user experience and engagement, decrease bounce rate and by that – increase conversions.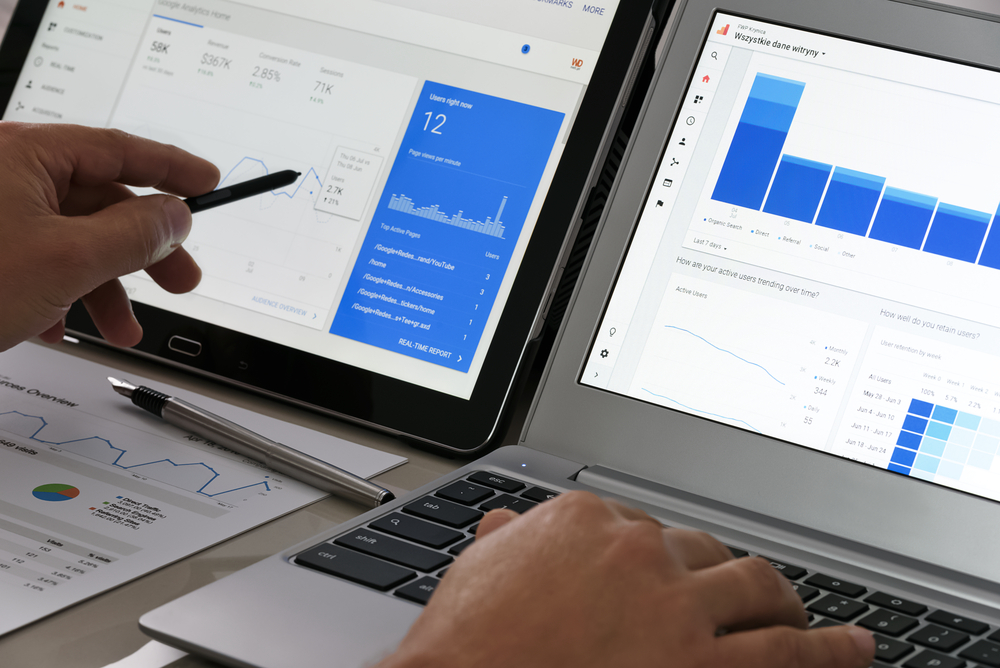 How to measure users' behavior?
Users' behavior tracking and measuring is done by installing pixels on the website. A pixel is a line of code added to the site that sends data about the website's visitors and their activity. Different analytics and advertising platforms have different pixels. Here we will help you to make sense of the most pixels used to measure your website's performance and other marketing goals.
Must Have Pixels
Tag Manager
Google Tag Manager is a free and effective platform, which supports pixel installation easily and quickly. By using Tag Manager, you can manage all pixels and create events for different users' interactions with the website. Tag Manager allows you to manage all pixels in one platform, without touching the website's code and usually without the help or a web developer.
If you own a website, we suggest visiting the Tag Manager Website, open an account and install the tag.
Google Analytics
Using Google Analytics tracking code you can collect essential data about the website's visitors and their behaviour. The tracking code can be added directly to the website or via Google Tag Manager (the preferred option). All the collected data, including the events created on GTM, can be viewed on your Analytics account.
The four most important reports on Google Analytics are Audience, Acquisition, Behaviour and Conversions. Each report can help you draw conclusions and figure out solutions according to your business needs.
These Analytics reports answer the following questions:
Audience Report – Who visits my website? What are the visitors' characteristics? Where are they located and which devices do they use?
Acquisition Report – Which traffic channels send visitors to the website? And how do the advertising campaigns perform?
Behavior Report – How do the users interact with the website? Which pages do they visit and for how long? What's the users' journey between pages?
Conversions Report – Information about conversions of the goals you set up (if you did), usually activities such as filling contact forms, product acquisition, etc.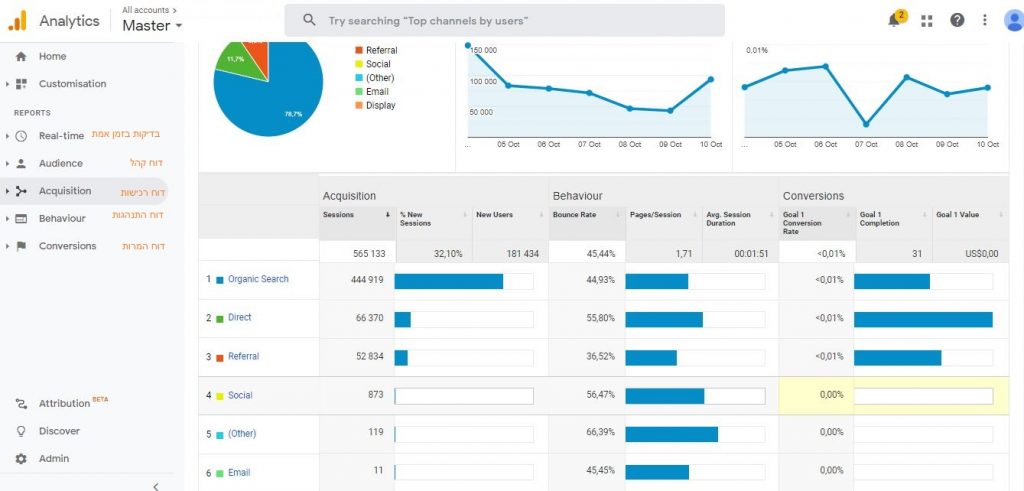 FB Conversion Tracking
If you're planning advertising campaigns on Facebook, you should install the Facebook Pixel, which will be available on your ad account. Again, you can install the pixel directly on the website or add it to Google Tag Manager.
The Facebook Pixel allows you to track the website's visitors and their activities, to measure and analyse Facebook campaigns' performance. Depending on the campaign's goals and desired conversions, you can measure the number of leads, website's visits, video views, purchases, etc.
This data can help you optimize the campaigns. In addition, you will be able to create a customized list of users based on selected criteria, such as users who visited the website or a specific webpage, users who abandoned the shopping cart, etc. Then, you can use these lists for unique retargeting campaigns and serve the users' personalized ads based on their actions and engagement with the website.
Using Facebook pixel is crucial in ecommerce campaigns, as it allows you to generate a products' catalogue and create dynamic ads based on the users' activity, the products they browsed, and their stage in the purchase funnel.
LinkedIn Insight Tag
As in Facebook, if you manage advertising campaigns on LinkedIn, you'll need to install the LinkedIn pixel. Using the pixel, you will be able to collect data about the website's visitors, their actions and conversions. This data will help you optimize the campaigns according to their performance and return on investment, as well as to generate lists of target audiences and create remarketing campaigns accordingly.
Adwords Conversion Pixel
If you're managing campaigns on Google Ads (previously known as Google Adwords), you can choose between the following options:
Install Google pixel to collect data about users' behaviour and conversions.
If you already have Google Tag Manager and Analytics, you can connect the Analytics and Ads accounts, instead of adding another Adwords pixel. All the data collected by Analytics, including conversions, will be sent to the Adwords account. We recommend choosing this option, as it saves a lot of unnecessary work.
These are the five most useful and popular pixels. Using them, you will be able to measure all your online advertising campaigns broadly, effectively and accurately, and to optimize them accordingly.
Advertising on other platforms, such as Twitter, TikTok and Taboola, will also require installing their pixels. That's the basic rule in online advertising and measuring.
How to validate Pixels?
After installing the pixels, you should verify that they are valid, and the data is collected and sent correctly. There are several Chrome plugins for this purpose:
Tag Assistant By Google – helps to troubleshoot the installation of the various Google pixels.
Facebook Pixel Helper & LinkedIn Pixel Helper – do the same for Facebook & LinkedIn conversion pixels.
All you need to do is install these plugins to Chrome browser, visit the website, click "record" in the plugins, and reload the page. After reloading, you will see a list of installed pixels, error alerts and troubleshooting tips.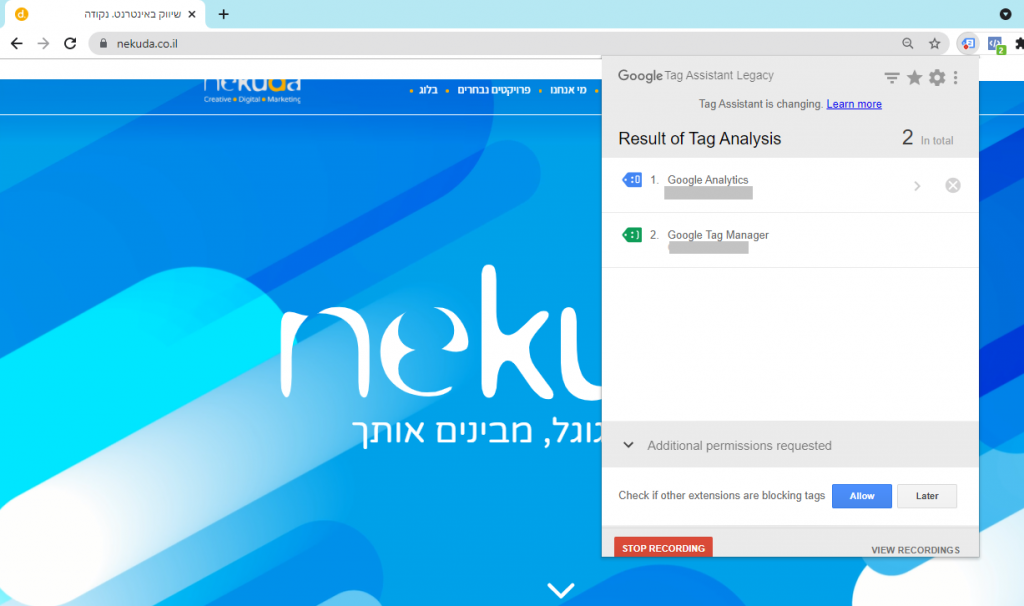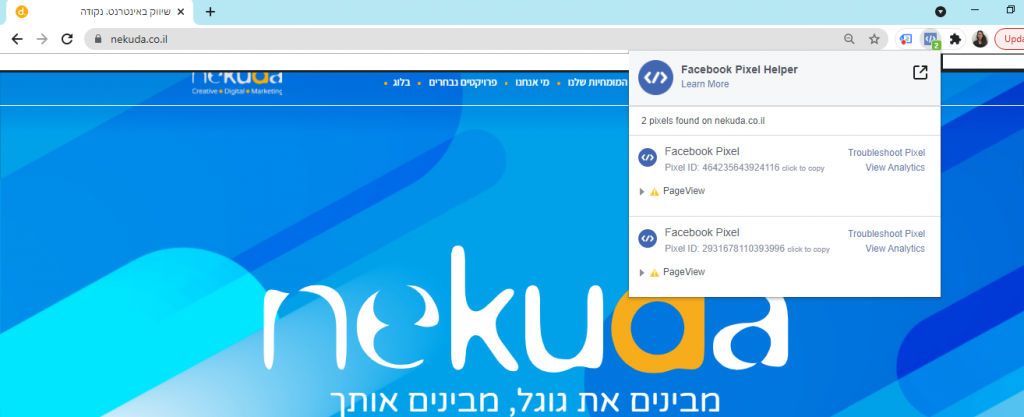 How to create Goals (Conversions) in Google Analytics
As mentioned before, one of the goals of measurement is to learn about the website's visitors, their actions and conversions.
The definition of conversions changes from one business to another, according to the company's needs and goals. For example, a law firm would define conversion as leads, while for a beauty brand a desired goal would be adding products to the shopping cart and purchasing them. For that reason, you should first define your marketing goals and desired conversions, and then create them on your Analytics account.
To create goals, go to Admin, under Goals, and then click New Goal and choose the relevant values.
If you want to use the events created on Google Tag Manager and define them as goals – choose Event on Goal Description and define the matching values on Tag Manager. Eventually, the data about the conversions will be displayed in Google Analytics, under Conversions > Goals.
Note that conversions from advertising platforms such as Facebook and LinkedIn will be defined and displayed at the corresponding ad management platform.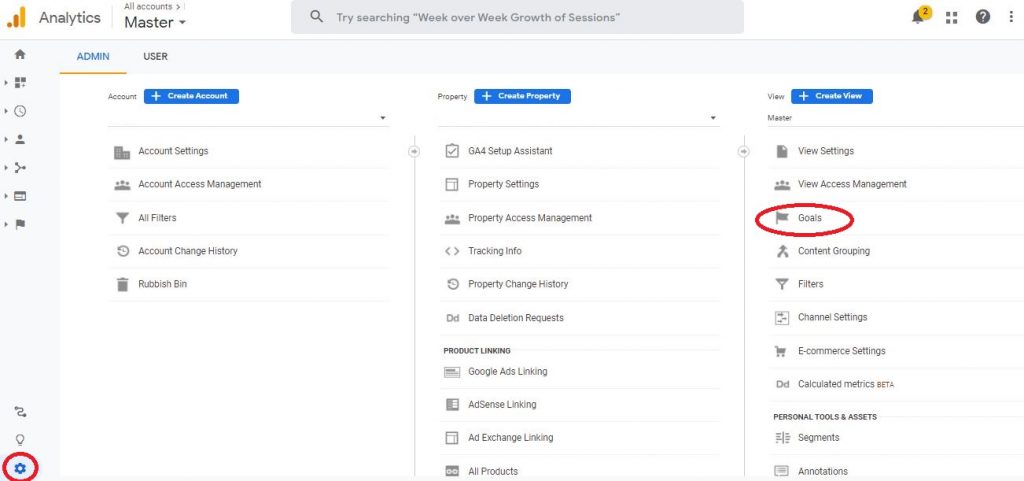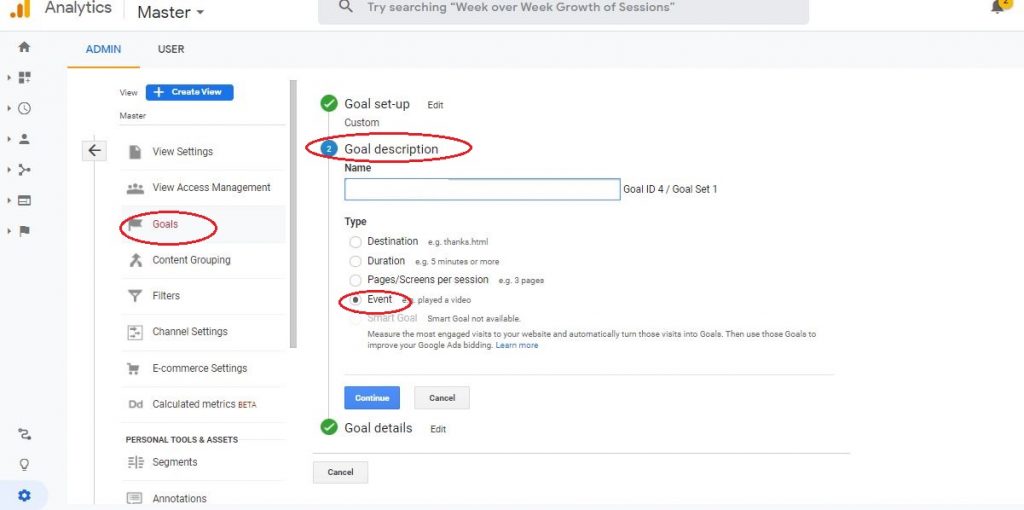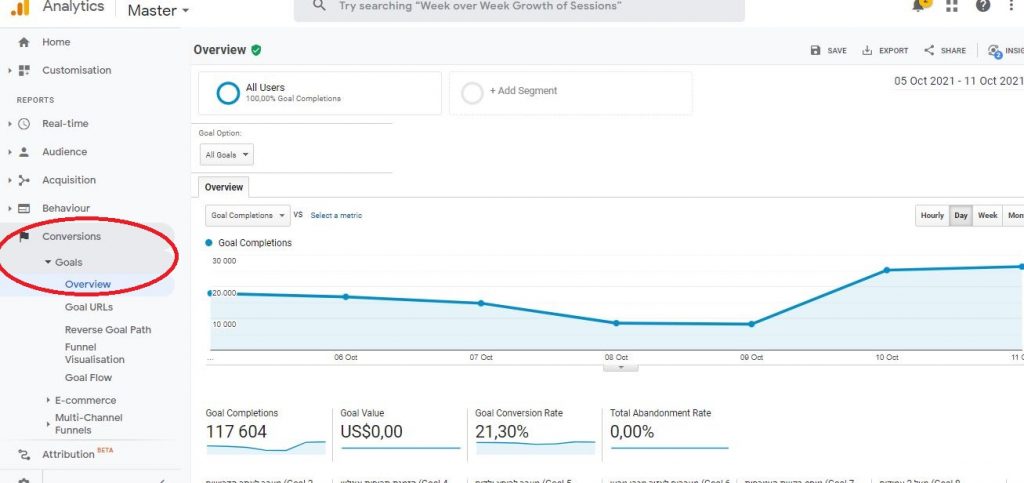 The bottom line, measurement and analytics are an essential part of every digital marketing plan. It will help you make founded and effective decisions, learn about the users' journey, their demographics, and interaction with the website's content. Based on this data you can make better marketing decisions, improve and increase the website's traffic and users' engagement.
Performance measurement is crucial for every advertising campaign, and without it your advertising strategy will be almost blind. With no data about the website's conversions, you won't be able to optimize the campaign and its return on investment.
All the collected data can be displayed on Google Data Studio – a free and excellent tool for customized reports, based on Google Analytics data. Note that the Data Studio reports are dynamic, so you can adjust the dates and the correct data will be adjusted automatically. That way, you can adjust the report in real time during meetings and when planning ahead.
If you own a website without tracking pixels, or you've installed the pixels but don't know how to analyze the collected data, you are invited to contact us for further information about web analysis and building dashboards customized for your business' needs.