TikTok Advertising – How to build an Effective Campaign?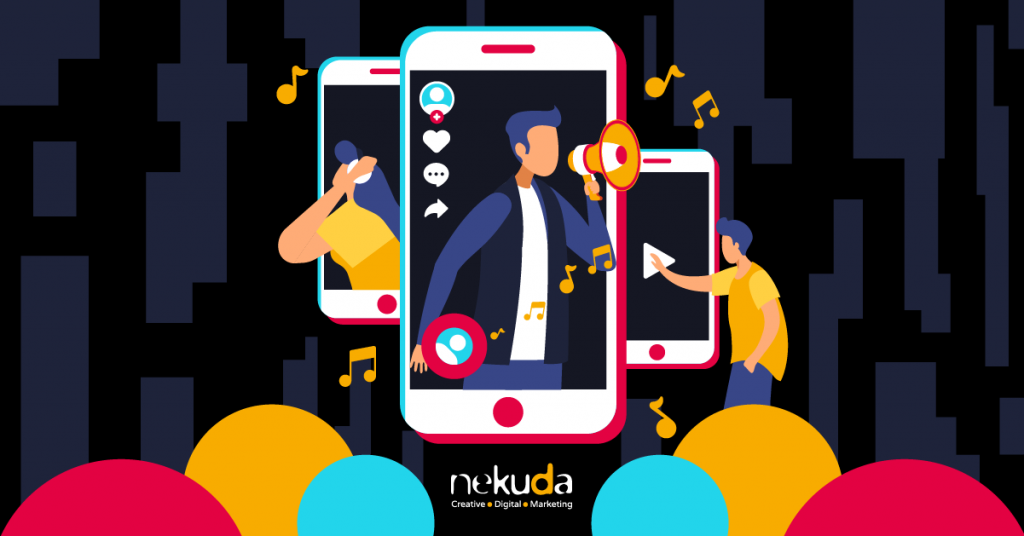 In 1999, my grandfather, nekuda senior, went into the Alta Vista search engine with 50$ in his pockets and asked them to place an ad. And the rest is history.
The story may not be true, but as advertisers and business owners, we are required to listen and follow new developments and opportunities in the various digital medica channels and watch out for emerging advertising and social media platforms. Moreover, we should avoid putting all the eggs in the baskets of Goole and Facebook, and always open our eyes for new opportunities. Tiktok is an example of a great, undervalued advertising opportunity.
We've already seen several examples of brands who had original and creative campaigns on TikTok, and reached great results in reach, engagement and brand awareness.
Examples of Advertising Campaigns on TikTok
The candy brand Gushers had more than 5 million views with their TikTok advertisement:
The luxury vehicles company BMW had more than 6 million views with their campaign on the new E1 Concept:
TikTok can potentially create a buzz among younger audiences. But can it fulfil its performance potential? (i.e. leads, online purchases, etc.) Let's find out.
What is TikTok?
TikTok is owned by the Chinese technology company ByteDance, which acquired the popular app Musical.ly in 2017. TikTok enables users to upload short video clips (until 60 seconds) with audio. It is considered one of the most popular apps among young adults (about 40% of the users are aged 16–24 years old). In Israel alone, it has more than 3 million monthly users, more than 6 billion monthly views, and a daily spent time of 41 minutes in average.

Embedded from: SocialPilot
How to advertise on TikTok? Campaigns, ads, targeting, etc.
Like Facebook, TikTok is a self-serve advertising platform: first, you should sign-up, update a payment method, and create an ad manager account. Afterwards, you can create your first advertising campaign. The interface is intuitive and very similar to other advertising platforms, such as Facebook and LinkedIn, using the familiar format of Campaign > Ad Group > Ad.
The campaign goals include several options:
Reach
Traffic
App downloads
Video views
Conversions
There are fewer comparing to Facebook advertising, but note that the most important goals are available.
To help companies to advertise on TikTok, the company updates its Business Help Center regularly and it offers support to help with the campaigns' set up.
The minimal budget for an Ad Group is 20$ daily, but it is recommended to start with a daily budget 50$ for a campaign.
The audience targeting options are currently very broad and general. The main variables are age, gender, location and several interests. The company suggests advertisers to start with a wide targeting and let the algorithm to adjust and learn on the move about the target audience of the product, service or brand.
The types of available bids include CPC (cost per click), CPM (cost per mile/thousand views), and CPV (cost per 6 seconds views or more).
What about Creative?
To match the campaign to the style and fast pace of TikTok, it is advised to use some creativity and originality when planning the campaign. For this purpose, TikTok offers several innovative creative tools:
Smart Video Soundtrack
The sound of the video is an important parameter in the overall product. Smart use of rhythm and audio would support the brand's style and message.
TikTok's Smart Video Soundtrack makes it easier for advertisers to choose an audio. All you need to do is upload the video and let the system to automatically match a soundtrack, based on the creative and previously uploaded videos.
In addition, you can change the music and adjust the volume. The Smart Video Soundtrack offers a selection of thousands of audio tracks in different genres. That way, advertisers don't have to pay extra costs for music, or worry about copyright issues.
You can also choose different soundtracks and test the ads' performances. TikTok's automatic creative optimization tool, ACO, allows you to check quickly and automatically the performance of different creatives, and let the algorithm decide according to the results.
Smart Video
Video editing is time consuming, requiring basic skills and knowledge. TikTok's Smart Video can be an effective alternative to professional video editing. This new automated tool, which is operated by artificial intelligence, allows advertisers to integrate video clips, images, music, text, filters and effects to create the perfect video.
Using Smart Video, you can upload an image or a video clip, and the AI would automatically analyse the material and create edited clips with matching music. According to TikTok, the Smart Video enables seamless video editing, with smooth transitions and matching music, while maintaining the themes and messages of the video and the brand. Moreover, you can create several images of each clip and then test their performance.
Video Template
Another tool that makes video ad creation an easier process; you can choose a set template from a series of available templates, and simply upload the images, text and logos. The templates are all responsive and can be matched to the creative, whether it's horizontal, vertical or square. In the selection of templates, you can find different designs for each marketing goal, whether it is for brand awareness, call for action or users' engagement. In every template the advertiser can choose a matching soundtrack for free.
Bottom Line: Does TikTok Advertising works? Maybe
The answer depends on the business and the campaign's goals. Without the rich targeting and optimization options you can find on Facebook, for example, we are still skeptic about the platform's potential in generating leads and online purchases. Still, TikTok offers a promising opportunity and potential for niches such as fashion, beauty, car, health and lifestyle.
Did you try advertising on TikTok? We'd love to hear about your experience. If you're planning to try, contact us.