Google Partners & Facebook Blueprint
nekuda is a certified partner of Google Analytics and Google Adwords and a member of Google Partners.
nekuda is also a Facebook Certified Planning Professional, and earned a Facebook Blueprint badge.
Click the image to view nekuda's certification badges:
Click to view Facebook's Blueprint Badge: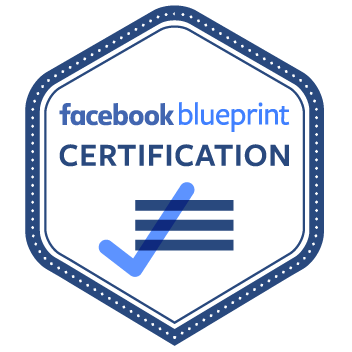 nekuda's Google Adwords certification: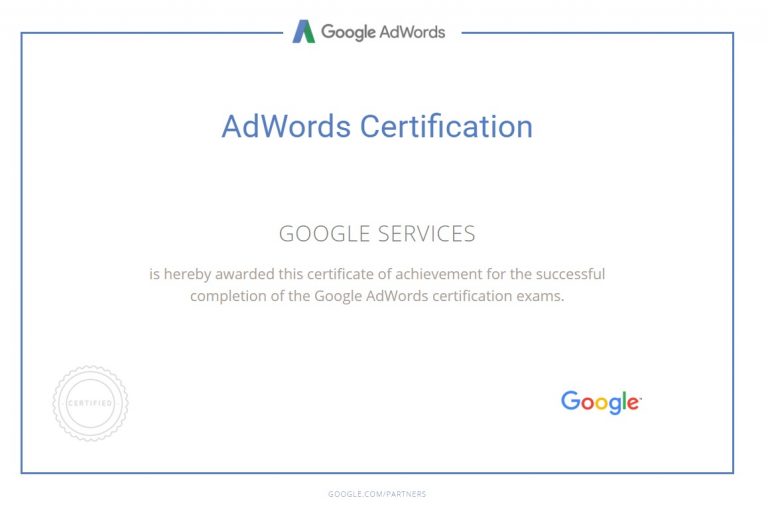 Our Google Analytics certification: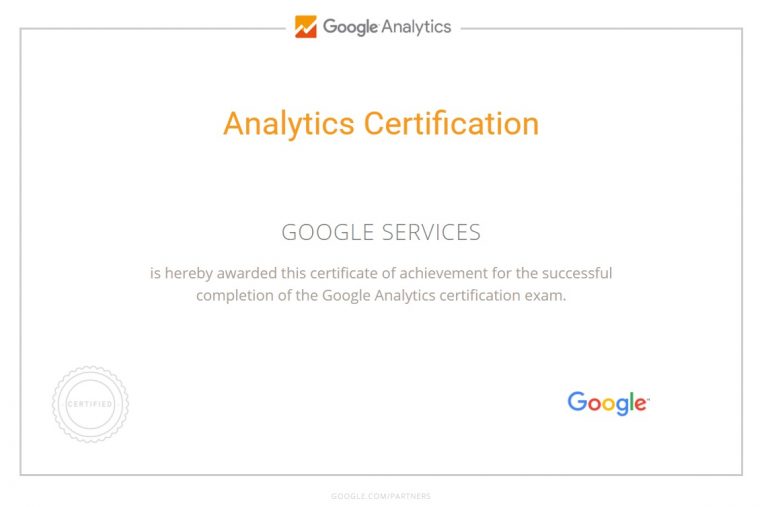 Click the image to view nekuda's Facebook Certified Planning Professional badge: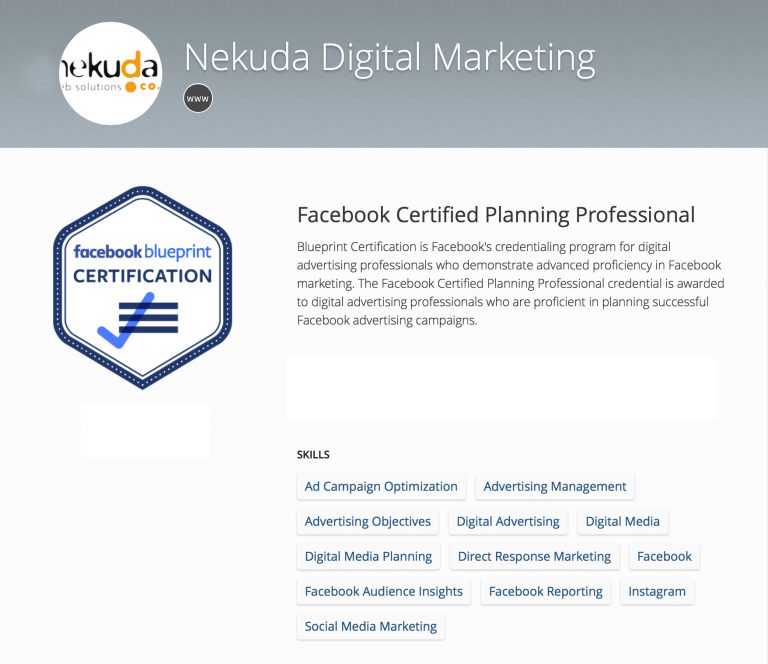 Google Partners badge is given to marketing professionals and ad agencies after passing certification tests and proving expertise in Google's advertising and analytics tools. Google certification requires companies to meet the highest standards in the search engine marketing industry. Google Partners participate in periodical trainings, get direct access to new tools and features, and by that they guarantee to provide the clients the most updated and professional media consulting and campaign management services. Additionally, nekuda meets all of Google SEO practices.
What Google & Facebook Certification Means?
– Expertise in Google & Facebook advertising
– Direct connection to Google and Facebook
– Access to updates, researches and training sessions by Google & Facebook
– Access to Google and Facebook's beta products
– Google and Facebook observes the company and its customers' relationship
Your Benefits of working with a Certified Google & Facebook Partner
– In-depth knowledge of Google & Facebook advertising and analytics tools (including Google Adwords, Google Analytics, Facebook advertising tools, etc.)
– Professional campaign management that meets Google & Facebook guidelines
– An advantage over the competitors
–  Trust from Google, Facebook and the clients
When a certified company handles your digital marketing activity, you can relax and focus on managing your business.