The End of Google Authorship & 2014 SEO Factors
Some of the news and articles published on our Hebrew internet marketing blog in August–September 2014: A full guide to marketing your brand on Facebook, statistic tools for accurate conversion optimization results and the end of Google Authorship.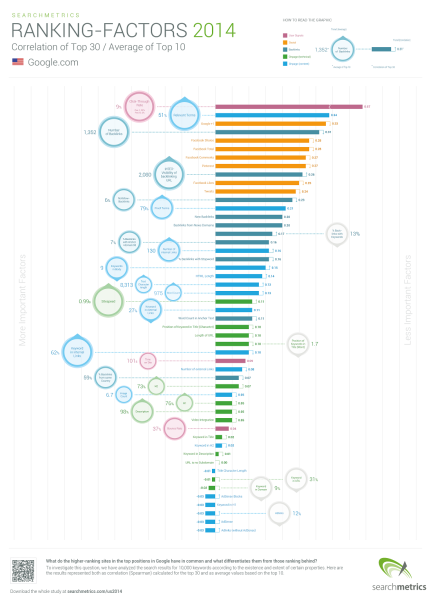 All about Facebook Marketing
Facebook marketing is constantly changing and gradually shifting from organic marketing to paid advertising. Since introducing its paid advertising tools, Facebook changed from an informal marketing platform that helps connecting brands to their customers to a complex advertising platform with unique targeting options. At the same time, the organic reach of Facebook posts is in constant decline. How can you promote your business on Facebook today?
Full post: Facebook Marketing
Facebook adds Ad Scheduling Feature
Facebook added a new feature for advertisers – ad scheduling. Available on Power Editor, the ad scheduling features allows advertisers to set the exact days and hours for the ads to run. This feature is expected to improve the effectiveness and the profitability of Facebook advertising.
Full post: Ad Scheduling on Facebook Power Editor
Google News Publisher Center
Google opened a new update centers for news and media sites included in Google News. Google News Publisher Center allows publishers to immediately update the search engine about new content and changes in the website's structure, such as an addition of a new section.
Full post: New Update Center for Google News Publishers
How to improve CRO using Statistics
Conversion rate optimization (CRO) is an important internet marketing tool designed to convert the website visitors to leads and customers. When using conversion optimization methods such as split tests without a basic understanding in statistics the results are often interpreted incorrectly. MOZ posted a comprehensive guide about CRO statistics tool, starting from the planning stages to monitoring and interpreting the results.
Full post: Conversion Optimization Statistic Tools
Google Authorship removed from Search Results
Google removed author name and details from the search results and announced they will no long collect data from the rel=author tag. Google explained dropping Google Authorship in low adoption rates among bloggers and publishers as well as low value to searchers.
Full post: The End of Google Authorship
Google Penguin Recovery takes Time and Patience
Recovering from Google Penguin make take longer than expected: Google's John Mueller approved that a Penguin recovery can occur only after a new algorithm update. In other words, a website cannot restore its previous positions until a new Google Penguin takes place.
Full post: How to really recover from Penguin Update
SearchMetrics' Google Ranking Factors 2014 Report
SearchMetrics published its annual SEO ranking factors report for 2014. The report shows that factors such as the content length and use of rich media have a great impact on Google ranking. Other important ranking factors include internal linking, traditional on-page SEO factors (title, description. h1, h2 headlines, etc.), site speed and architecture and inbound links quantity but more important – quality.
Full post: SEO Factors 2014
New Google Adwords Metric: ROAS
Google announced adding a new metric to Google Analytics. Return on Ad Spend (ROAS) allows advertisers to measure Google Adwords campaign revenue comparing to the money spent on the campaign. The new metric replaces the previous ROI and Margin report and it is available in the Acquisition part in Google Analytics.
Full post: Google Adwords Return on Ad Investment
nekuda Web Solutions provides high-level online marketing services and consulting for international and multilingual websites.
Looking to improve your Google ranking & Facebook visibility? Contact us at info@nekuda.co.il
Universal Analytics, GIF Animation, CTR on Mobile Devices
A summary of news and articles published on our Hebrew internet marketing blog in July 2014. This month we learned about the differences between Google Analytics metrics and Universal Analytics; how to use GIF animation for social media marketing; the difference in engagement and click rates between smartphones and tablets. We also reviewed the new Google Adwords Quality Score Guidelines and new Google Webmaster Tool feature for international SEO.
From Google Analytics to Universal Analytics
Google is now encouraging webmasters to upgrade their Analytics accounts to Universal Analytics (UA), "the re-imagining of Google Analytics". Although the upgrade doesn't affect users of the current Analytics version, in the future it is expected to impact some of the key performance indicators, and it is recommended to be prepared from now.
Full post: Google Universal Analytics Upgrade
GIF Animation for Marketers
Twitter recently announced supporting GIF animation in its website and mobile applications. Although GIFs can already be seen in many other social networks, Twitter's news provides a great opportunity to learn how to use GIF for social media marketing.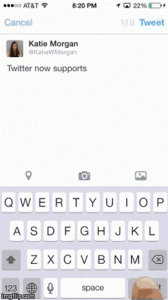 Full post: How to use GIFs for Content Marketing
Clicks & Engagement on Mobile Devices
Online marketing in the multi-device era requires marketers to consider not only the content and its distribution but also the relations between context and engagement. An article in Marketing Land  compared usage stats of smartphone and tablet users to learn about engagement and CTR by hour and by mobile device.
Full post: Best Time to Advertise on Smartphones & Tablets
Google updates Quality Score Guidelines
Google has recently updated Google Adwords Quality Score guidelines, claiming that it is only a measurement tool and not a key performance indicator. An article in Search Engine Land article suggests that Google might be hiding something from advertisers.
Full post: Google Adwords New Quality Score
International Targeting in Google Webmaster Tools
Google announced a new feature in Google Webmaster Tools – International Targeting. The new tool aims at international websites and it is designed to solve issues related to the hreflang tag, which signals search engines to adjust the content and the language to the users' location.
Full post: New Google Webmaster Tool Feature for International SEO
Multi-Device SEO by Google
Google is escalating the war against Flash websites. The search engine announced adding warnings to the mobile search results, which will inform users who search using iOS or Android devices when about websites that use Flash or other unsupported technologies.
image: Webmaster Central Blog
Full post: Google against Flash Websites
nekuda provides high level multilingual online marketing services and consulting.
Looking to improve your Google & Facebook visibility? Contact us at info@nekuda.co.il
Facebook Organic Marketing, Google My Business & Authorship Update
A summary of news and guides published on our Hebrew internet marketing blog on June 2014. This month we learned about the reasons for Facebook organic reach declined from VP Ads Product Marketing, found out that SEO has the highest return on investment (ROI) for small businesses, learned about Google's new interface for local business and non-local brands, Google My Business, and its redesigned search results, minus authors' profile pictures.
Facebook explains Organic Reach Decline
Brian Boland, VP Ads Product Marketing at Facebook, answers some of the most common questions about the decline in organic reach of Facebook pages. He detailed the reasons for the decline in organic reach and explained why fans and organic marketing still matter for businesses.
Full post: Facebook Organic Reach FAQ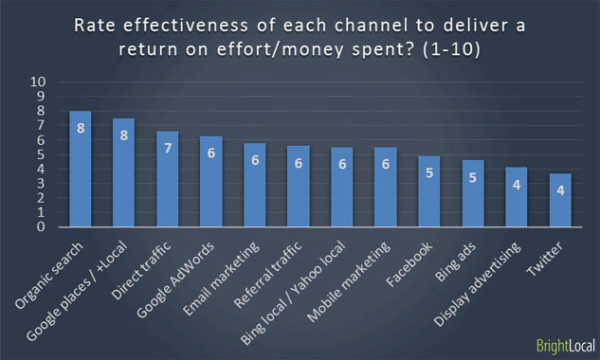 Image: searchengineland.com
Organic Search Most Effective for Local Businesses
What is the most effective digital marketing channel for small and local businesses? BrightLocal asked about 7,000 local businesses and found that organic search brings the highest return of investment (ROI), followed by Google Places for Business and Google Plus.
Full post: SEO Provides the Highest ROI
Google Introduces Google My Business for Local Sites
Google introduced Google My Business, which unifies Google+ brand pages and Google Places for Business. The new interface enables business owners to easily update business data across several platforms including Google search, Google Maps and Google+.
Full post: Google My Business Guide
Google removes Authors' Profile Pics from Search Results
Google announced redesigning the search results page, focusing mainly on Google Authorship related results. Profile photos of authors and their circle counts will be removed from the search results. Google claims the change won't affect CTR, but the web raises assumptions about Google's hidden motives.
Full post: Google Authorship without Profile Pictures
SEO Tips for Small Business, Google & Facebook Redesign
A summary of news and articles published on our Hebrew internet marketing blog on March 2014 including small business SEO tips, Facebook pages redesign, Google search results redesign and Pinterest advertising.
Tips for Small Business SEO
SEO is one of the most important aspects in the marketing strategy of small businesses. Using some simple steps, including on-page SEO, local directory submission and blogging, a business can improve its search engine visibility and at the same time support its presence in social media, review sites and off-line.
Full post: Small & Local Business SEO
Facebook Business Page Update, the End of Facebook Organic Reach
Facebook announced updating the layout for brand pages, removing the two-column design with a single-column flow, similar to the personal profiles' layout. In addition, a new report by social@Ogilvy indicates a continuous decline in the organic reach of Facebook page posts and predicts the demise of Facebook organic marketing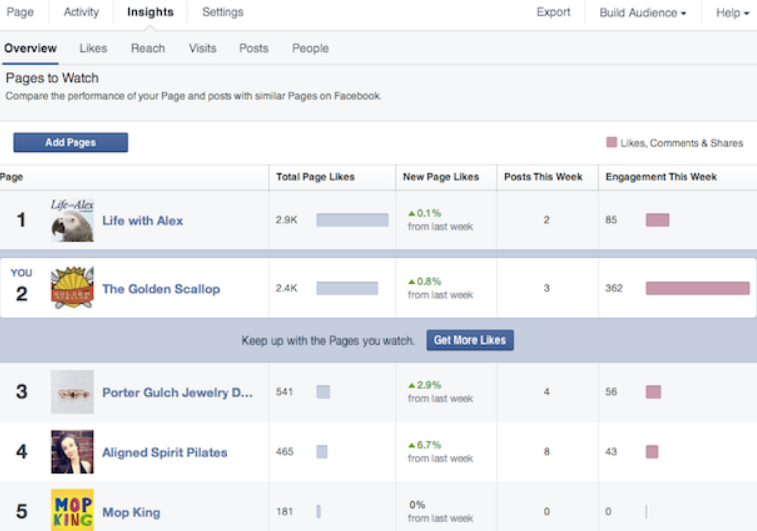 Full post: Facebook Marketing News
App Content Search using Google Search Engine
Google may be the leading search engine in mobile devices, but most mobile users consume their content via applications and use search engines less often. According to Search Engine Land, Google are trying to deal with this challenge by indexing application based content, including deep links (currently, only from Android devices).
Full post: Google to index Mobile App Content
Google removes Underlined Links
Google announced changing the search results and removing the underline mark for links, the last characteristic remained from the search engine's early days. In addition, Google increased the titles' font size and added "Ad" tags to paid search results
Full post: Google Search Results Redesign
Google Redesign Effect on SEO
Google's search results redesign is not just cosmetic but it also affects SEO; by increasing the title's font size the titles got shorter and titles optimized for 70 characters are now cut, what can lower CTR and affect SEO efforts negatively. This topic was reviewed by Search Engine Watch and Moz.
Full post: SEO Titles following Google Redesign
Promoted Pins coming to Pinterest
Pinterest will offer its advertising product Promoted Pins to wider audiences of brands and advertisers starting next month, according to Marketing Land and Wall Street Journal. Promoted Pins will be available on the website and mobile app and apparently the payment models will be CPM and CPC.
Full post: Pinterest Advertising is coming Soon
Is Google Pushing Paid Results on New Redesign?
When Google announced redesigning the search results they spoke about readability and consistency. eyequant suggests Google had better reasons for redesigning the paid search results and that the new design draws users' intention to the top paid results in a clever and sophisticated way, without irritating the users or betraying their "Don't be evil" motto.
Full post: Google Adwords New Design
Facebook answers Questions about Brand Pages Redesign
Facebook recently announced updating business pages design, cancelling the two-column layout and merging to one. Following page owners and Facebook marketers responses, Facebook posted answers to some of the most frequently asked questions, including the left column layout, applications and tabs and the new marketing tool Pages to Watch.
Full post: Facebook Pages Redesign Q&A
Internet Marketing News November: Facebook Q3 Revenue, Google Hummingbird & CRO
Search marketing news, articles and guide published on our Hebrew internet marketing blog on November 2013 including Facebook mobile advertising revenue, keyword research and social media marketing in the post Google Hummingbird era and optimization for tablets.
Facebook Q3 Revenue
Facebook earned more than 2 billion dollars on 2013 Q3, making it the most profitable quarter in the social network history. 1.8 billion dollar of Facebook revenue was from advertising – a growth of 66% from 2012 Q3. About half of the advertising revenue was from mobile devices – a growth of 41% from 2013 Q2.
Full post: Facebook Revenue from Mobile Advertising Grows
Keyword Research & Content after Google Hummingbird
Google's new Hummingbird algorithm is alive for some time, but search marketers are still not sure how it will change SEO. The main debate is about the effectiveness of keyword research and content creation in the post-Hummingbird, especially since the organic keyword data is disappearing from the analytics report.
Full post: Hummingbird and Keywords
Tools and Methods for Conversion Optimization
Conversion optimization or conversion rate optimization (CRO) refer to all the marketing, research and analysis done to improve the number of converting visitors to the site, visitors who purchase items, download an application, sign up to a newsletter, etc. Conversion Optimization basically focuses on identifying the obstacles for conversion and removing them.
Full post: Conversion Rate Optimization Guide
Hummingbird, Social Signals & Links
The SEO industry is still trying to predict the influence of Google Hummingbird on search marketing. According to an interesting assumption published on Search Engine Land Google's new search algorithm would change the way social signals effect search engine rankings.
Full post: Algorithm Hummingbird & SMO
Social Media Statistics & Online Marketing Strategy
Social media managers can improve their marketing strategy by following demographic data and behavior statistics published by the different social networks. Fast Company published some statistical data about Facebook, Linkedin, YouTube and other social sites which can assist your social media marketing campaigns.
Full post: Social Media Marketing using Statistics
Tablet Optimization
Mobile SEO usually refers to both smartphone and table optimization, but statistics show significant differences between users' behavior in different mobile devices. Tablets users usually search the internet from home, often while watching the TV. Another data worth mentioning is that by 2015 tablet usage is expected to go over desktops and laptops.
Full post: Tablet-friendly Websites Optimization
Internet Solutions:
Web and Search Engine Marketing Solutions
Search Results Optimization (Paid and Organic)
Brand Management and Reputation Monitoring
Social Media Marketing, including SMO
Marketing Process Management and Assimilation
Target Oriented Marketing (Conversion)
Competition Research and Analysis
Social Media