Q&A With John Mueller Of Google
What?
A Q&A session with John Mueller, a Webmaster Trends Analyst Of Google Switzerland, who specializes in helping webmasters to improve their search engine visibility. Mueller will not be physically present at the SMX and he will be he will be answering questions via video conferencing.
Who
Moderator: Barry Schwartz of RustyBrick
Speaker: John Mueller of Google Switzerland.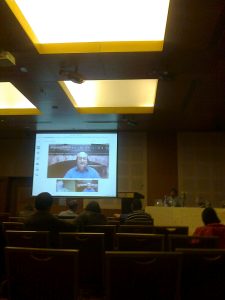 Important Tools & Sites:
Google+ office hour hangouts
Key Takeaways:
Before submitting a reconsideration request to Google, try to figure it what caused the site removal from the search results.
Time on site and other analytics data do not have a direct effect on Google search results.
You can use TLDs or sub-folders for international sites, Google does not have a specific preference.
Google does not want to kill the SEO industry, it wants to remind you that it's no longer 1999.
The canonical tag does pass signals – but it cannot replace 301 redirect.
Use noindex tag for low quality content.
Spammy forum pages can affect website ranking.
Keywords' Synonyms in Site Content
If you have ever wondered whether you should incorporate the keywords' synonyms in your website content (or in any other search engine optimization activities) you should know that Matt Cutts approves (with some restrictions). Incorporating synonyms at the same text can help a webpage to be found on the relevant search results, Cutts says, just be careful not to end up stuffing keywords.
When there are two or more keywords with similar meaning (for example download movies and download films), you should use both terms to clarify both human users and search engines that your website offers both. But you should do this only as long as the site's content sounds natural and not too stilted or spammy.
Google spam department, which Matt Cutts heads, actually has a synonym team, designed "to sort of realize that car and automobile are the same thing", but Cutts recommends webmasters to not rely solely on Google's employees understanding and to help them know what the site is all about. Meaning you can use different keywords to describe the same product or service  - once a USB, next time a USB stick, and then a flash drive – but make sure the text remain natural.
Bing new Webmaster Guidelines
Bing has published its first webmaster guidelines early this week. Bing Webmaster Guidelines stated purpose is to help websites to be found and indexed by the search engine crawler and they include technical recommendations, SEO guidelines and a list of activities to avoid.
These guidelines can be found on Bing Webmaster Help Center. Bing will also hold a series of webinars that will explore the guidelines topics. The webinar details and registration form are at: http://swrt.worktankseattle.com/series/95/seriessignup.aspx.
Bing vs. Google Webmaster Guidelines
Comparing to Google Webmaster Guidelines, Bing guidelines are less detailed, but they still cover the same topics more or less. Both Google and Bing emphasize the importance of website content that is unique and updated website content, which is also readable by the search engine crawling bots. Unlike Google, Bing do mention the explicit SEO word and note that "Search engine optimization is a valid practice which seeks to improve a website, making content easier to find and more relevant. "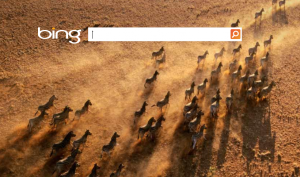 Bing also mention social media role in search engine ranking. One of the activities they recommend avoiding is social media schemes and refer to automatic programs designed to artificially increase the number of fans or followers.
Bing recommends on building an inbound and outbound link plan. They suggest creating inbound links using social sites or simply by asking different sites for links. They highlight that paying for links is risky, but unlike Google, they do not detail the consequences and do not direct to a contact form that encourages webmaster to report about other webmaster unethical link building.
Google has recently introduced the authorship markup, tagged rel=author, which ties websites' content with its writers' social media profiles.
When a content writer uses the rel=author tag, his profile picture will appear on Google search results alongside his name and will direct to his Google+ profile and to other articles.
Author rank, the authority attributed to the author, is now one of factors that affects search engine ranking. Websites with verified authors will be favored on search results and as a welcome side effect will be branded as experts in their field.
Google Authorship Verification
To have your author identity verified by Google, first you will need to open or edit your Google+ profile so it will meet with Google authorship terms.
1. Your Google+ profile should be identical to your name as it is displayed on your website or blog content.
2. Your profile picture should be a clear image of your face. (edit profile>photos>change profile photo)
3. Mark the checkbox "Show this tab on your profile". (edit profile>+1′s)

4. On the "about" tab, click "Other profiles" and then "Add custom link" to add links to your profile on other social networks such as Facebook, Twitter, Linkedin, etc.
5. If you have an "author bio" page on your website or blog, a page that lists your resume and is linked from your articles, also add a custom link to this page on "contributor to".
If you don't have this page, simply add a link to your website's homepage.
6. Though not necessary, at the same tab you can also fill in the "Occupation", "Employment" and "Education" fields – it will be added to your creditability.
7. For an alternative and simple verification method, enter Google Authorship page, fill in your email address and click "signup for authorship". Note that you can use this method only if your email address is identical to the website domain and the author's credit line on your articles is opened with the words "by".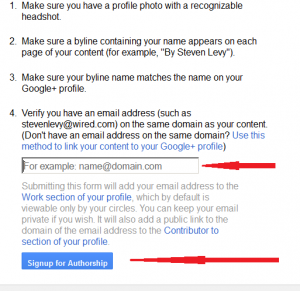 After you'll verify your email address, the website will be automatically added to your "contributor to" field on your Google+ account.
8. To validate the rel=author tag use Google Webmaster Tools Structured Data Testing Tool – paste the URL of your author bio page or website content page and click preview.
In conclusion, Google is trying to display reliable and professional content on the top search result pages, and the significance of site's content written by reliable and verified authors is likely to grow. Content writers, bloggers and and professionals can definitely benefit from adding the "rel=author" tag in their websites.
SMX Israel 2013 will include 24 sessions divided to three tracks and will go throughout an average workday (9 to 18). The discussions will cover the variety of issues search engine marketing people deal with: social media, PPC, link building, keyword research, search trends, and are targeted for both beginner and advanced SEMs. On top of the discussions, SMX agenda will include more practical workshops, known as Clinics in SMX language, interactive sessions that illustrates best SEO, PPC or SMO practices on volunteers' websites.
John Mueller of Google Switzerland will speak at the 2013 SMX conference; he will not attend the conference as planned, but he will still participate in two panels through videoconferencing. The first panel 5 Minutes with John Mueller, on 12:00 will be an interactive sessions where each of the eight pre-assigned volunteers will discuss webmaster and SEO issues (mainly from the technical aspect) and get authorized answers. John Mueller will also close the conference in a Q&A session starting at 17:00.
More panels worth mentioning:
Search, Display & Retargeting Mix, (Moderator: Ophir Cohen of Universal McCann Search, speakers: Omri Brill of Podium and Ross Plotkin of Kahena Digital Marketing), about the most effective internet marketing methods.
Surviving Panda, Penguin & The Zoo (moderator: nekuda's Gilad Sasson, speakers: Eli Feldblum of RankAbove, Uri Breitman of TBWA and Jim Boykin of Internet Marketing Ninjas) on dealing with Google's recent algorithm changes.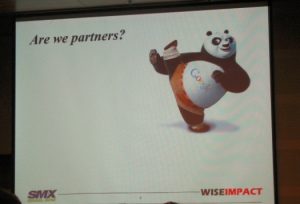 Google Panda on SMX Israel 2012
Schema & Rich Snippets (moderator: Miriam Schwab of illumine, speakers: Alex Moss of 3 Door Digital, Barak Hullman of MarketerEdge.com and Kalman Labovitz of RankAbove) on semantic markup and how it can improve a site's authority and search engine ranking.
Mobile SEO Techniques (moderator: Barry Schwartz of RustyBrick, speakers: Ariel Hochstadt of Webcellence and Paul Vesely of SEO Web Live) on recommended mobile sites' optimization methods for Google and Bing search engines.
Internationalization SEO (moderator: Barry Schwartz of RustyBrick, speakers: Ariel Hochstadt of Webcellence; Jason Lax of SAP and Kalman Labovitz of RankAbove) about the unique dilemmas that come with operating websites that target international audience.
Social Media Marketing Panles:
YouTube & Video Optimization, (moderator: Gilad Sasson of nekuda, speakers: Barak Hullman of MarketerEdge.com and Akiva Ben-Ezra of Ben-Ezra Marketing), optimizing videos for Google and Bing video search results.
Google+ & Twitter Techniques, (moderator: Hillel Fuld of inneractive, speakers: Aaron Friedman of Spark, Miriam Schwab of illumine, Tzafrir Rehan of Do Share and Jon Burg of Wibiya/Conduit), with recommendations for marketers who want to stand out in these popular social networks;
Facebook & Social Ads, (moderator: Ophir Cohen of Universal McCann Search, speakers: Marty Weintraub of aimClear, Adam Tal of AdamTal.com and David Mark of Serp Intelligence), on advertising on Facebook, Linkedin, Twitter and other social networks.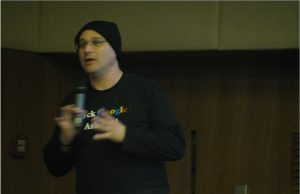 SMX Israel 2012 Agressive SEO panel
And finally, Aggressive SEO, (moderator: Gilad Sasson of nekuda, speakers: Ziv Dascalu of Wise Impact, Ari Nahmani of Kahena Digital Marketing, Tal Prihar of Tal Advance Tech and Sagi Kahalany of blackjack), who will expose the dirty tricks used by black hat SEOs in a hyper-competitive industries.
Internet Solutions:
Web and Search Engine Marketing Solutions
Search Results Optimization (Paid and Organic)
Brand Management and Reputation Monitoring
Social Media Marketing, including SMO
Marketing Process Management and Assimilation
Target Oriented Marketing (Conversion)
Competition Research and Analysis
Social Media