Best of SMX Israel 2013 – Search Marketing Expo Israel
SMX Israel 2013  (#SMX, #SMXisrael) was filled with information on the various sub-topics of search marketing:
SEO after Google's algorithm changes, search and social media advertising, social media marketing and new topics that are expected to dominate the search marketing industry:
mobile SEO, semantic web and so on. Next we'll try to summarize the most important things said in the various SMX Israel panels.
Link Building
Do's
Follow incoming links (especially if the website has been penalized or notified by Google Webmaster Tools).
Use Google Disavow Link tool to remove unwanted or harmful incoming links, but be careful not to throw away precious links too.
Build legitimate links to return to the pre-penguin search engine positions.
Build links from various keywords and non-keywords terms (such as click here) and from long tail keywords.
Don'ts
Do not build footer links or place links on the footer.
Do not focus solely on short tail keywords anchors.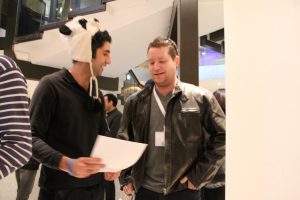 Something to think about
According to Jim Boykin of Internet Marketing Ninjas, the like, tweet or comment are the new link. So, if search engines used to see links as a sign of authority, now links are one gear in a system with different parts, most of them are social.
Content
Do's
Create unique, quality automated content using graphs, diagrams and automatic news feeds.
Replace the keywords found in the keyword research with questions and provide them answers on the website content pages.
Consider the audio part of the videos.
Concentrate the main keywords and important links at the beginning of the video's description paragraph.
Get inspired by foreign content to create original and fresh Hebrew content.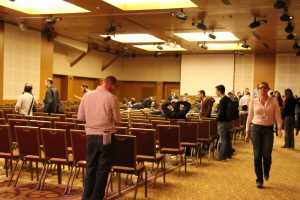 Don'ts
Don't rule out automatic content.
Don't create too long videos.
Don't steal, duplicate or copy content.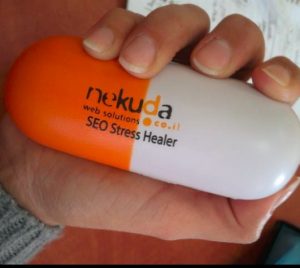 Search Engine Advertising
Do's
Create unique landing pages for each ad and separated campaigns for every target audience.
Use negative keywords to achieve quality and efficient website traffic.
Use Google remarketing tool.
Create custom reports on Google Analytics and track them regularly.
Don'ts
Don't use broad keywords, they are expensive and ineffective.
Social Media Marketing
Do's
Use Facebook various advertising possibilities and optimizing tools.
Don'ts
Don't buy links – you'll end up removing volunteering fans.
Don't use clickjacking or other black hat SEO methods to increase the number of fans on your Facebook or Google+ page (though in some niches this use is pretty common).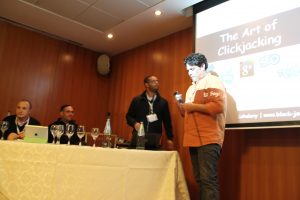 Technical SEO
Do's
Build a mobile website (WAP site), because the mobile market is constantly on the rise and building a cross-platform mobile site is a short process comparing to developing a mobile application.
Follow users' behavior before deciding whether to build a WAP site or an application.
Join schema.org, markup structured data, add rel="author" tag and any other act that will help search engines to better understand what the website is all about.
More technical SEO issues on Google's John Mueller Q&A panel.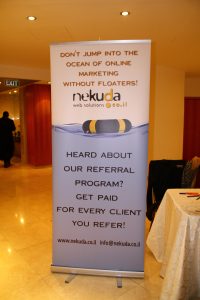 Another thing that happened in SMX Israel 2013 is the introduction of nekuda's affiliate program,
which pays 5%-10% commission for every successful lead referred to our offices.
More SMX Israel photos:
Facebook – SMX Israel 2013 Pictures
Google+  – SMX Israel 2013 Pictures
It was fun seeing 500+ people getting to Jerusalem, See you all next year
Read more at:
The excellent summary by Itay Brenner  at Askpavel.co.il.
And the great elaborate sum up by Ronit Epstein at  3DoorDigital.